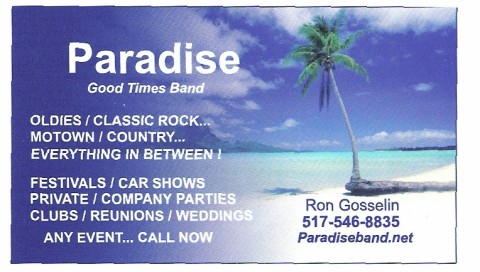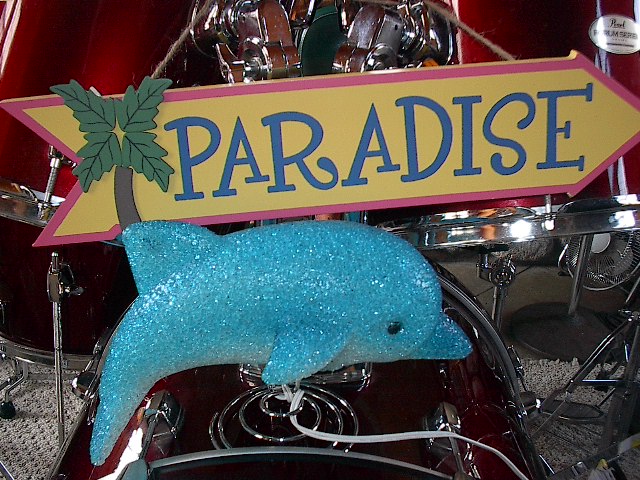 All this PLUS anything you want that we don't play live will be provided on Mp3 Just like a DJ!!

Performances have included: Based on group

SOME NEWER MATERIAL not on below alphabetical list -

Dear Future Husband - Meghan Traynor
Can't Stop Te Feeling - Justin Timberlake
Sugar - Maroon 5
24K - Bruno Mars
Uptown Funk - Bruno Mars
Confident - Demi Lovato
I'm Still Standing - Elton John
Thinking Out Loud - Ed Sheeran
Shape of You - Ed Sheeran
I'd Rather Go Blind - Beyonce
If I Ain't Got You - Alicia Keys
Home Sweet Home - Motley Crue
Cake By Te Ocean - DNCE
I Can't Feel My Face - The Weekend



AIN'T TOO PROUD TO BEG - Temptations / Rolling Stones
ALL I WANNA DO - Sheryl Crow
ALL SHOOK UP - Elvis Presley
AROUND AND AROUND - Chuck Berry
AT LAST - Etta James

BACK IN THE CHAIN GANG - The Pretenders

BAD CASE OF LOVING YOU

BEAUTIFUL LOSER - Bob Seger

BEST OF MY LOVE - Eagles

BIG BLACK HORSE

BLACK MAGIC WOMAN - Santana

BLACK VELVET - Alannah Miles

BLUE BAYOU - Linda Ronstadt

*BLUE'S BROTHERS TRIBUTE SHOW
BLUE SUEDE SHOES - Elvis Presley
BLUES JAM - Original

BOARDWALK

BOOT SCOOT BOOGIE - Brooks & Dunn
BRING IT ON HOME TO ME - Sam Cooke
BROWN EYED GIRL - Van Morrison

BURNIN LOVE - ELVIS

CAN'T GET NEXT TO YOU
CATHY'S CLOWN - Everly Brothers

CC RIDER - Eddie Cochran


CHAIN OF FOOLS

CHANGES IN LATITUDE - Jimmy Buffett
CHEESEBURGER IN PARADISE - Jimmy Buffett

CHERRY BOMB - John Mellencamp

CHINA GROVE - Doobie Brothers
COCAINE - Eric Clapton

COME MONDAY - Jimmy Buffett

CRAZY - Patsy Cline

DANCING IN THE MOONLIGHT

DANCIN IN THE STREETS - Martha Reeves and the Vandellas

DOMINO - Van Morrison

DON'T KNOW WHY

DON'T STOP BELIEVING - Journey

DREAM A LITTLE DREAM

DRIFT AWAY - Dobie Gray / Uncle Kracker




*ELVIS - TRIBUTE SHOW

EVERYDAY PEOPLE - Sly and the Family Stone

EVERYTHING - Michael Buble

EVIL WAYS - Santana

FIRE - The Pointer Sisters
FREEWAY OF LOVE - Aretha Franklin

FRIENDS IN LOW PLACES - Garth Brooks


GAME OF LOVE - Santana/Michelle Branch

GET READY - Temptations

GET THE PARTY STARTED - Pink

GIRL FROM IPANEMA - Astrud Gilberto / Stan Getz

GLORIA - The Shadows of Knight

GOOD LOVIN' - The Young Rascals

GOOD LUCK CHARM - Elvis Presley

GOODBYE TO YOU

GREAT BALLS OF FIRE - Jerry Lee Lewis

GREEN EYED LADY

GREEN RIVER - CCR

GUNPOWDER AND LEAD

HAVE I TOLD YOU LATELY - Rod Stewart

HANG ON SLOOPY - The McCoys

HELLA GOOD - No Doubt
HEATWAVE - Martha Reeves and the Vandellas

HISTORY IN THE MAKING - Darius Rucker

HOLD ON LOOSELY

HONKY TONK WOMAN

HOTEL CALIFORNIA

HURT SO GOOD - John Mellencamp

I FEEL FINE - The Beatles

I FEEL GOOD - James Brown

I HOPE YOU DANCE - Leann Womack

I SAW HER STANDING THERE - The Beatles

I WILL REMEMBER YOU - Sarah McLachlin

I'LL BE AROUND - Spinners

I'LL BE THERE

I'M A BELIEVER - Monkees

I'M OUTTA HERE - Shania Twain

IF IT MAKES YOU HAPPY - Sheryl Crow

IT'S SOMEWHERE - Alan Jackson




JENNY JENNY - Tommy Two Tone

*JIMMY BUFFETT - A FULL TWO HOUR SHOW AVAILABLE *See Below

JOHNNY B. GOODE - Chuck Berry

JUMP, JIVE AND WAIL - Louis Prima / Brian Setzer Orchestra


KANSAS CITY - Wilbert Harrison
KEEP YOUR HANDS TO YOURSELF - Georgia Satellites

KNOCK ON WOOD - Eddie Floyd


LA BAMBA - Ritchie Valens

LANDSLIDE - Stevie Nicks and Fleetwood Mac

LAY DOWN SALLY - Eric Clapton

LEAN ON ME - Bill Withers

LEATHER & LACE - Stevie Knicks & Don Henley

LET IT BE - The Beatles

LET MY LOVE OPEN THE DOOR - Pete Townshend

LIGHTS - Journey

LISTEN TO THE MUSIC - The Doobie Brothers

LITTLE BY LITTLE

LITTLE SISTER - Elvis Presley


LONG TRAIN RUNNIN - The Doobie Brothers

LOVE WILL KEEP US ALIVE

LOVE HER MADLY - The Doors

LOVE SHACK - B52's
LOVE WILL KEEP US ALIVE - The Eagles

MARGARITAVILLE - Jimmy Buffett
MEMPHIS - Johnny Rivers

MERCY MERCY

MIDNIGHT HOUR - Wilson Pickett
MOON DANCE - Van Morrison

MUSTANG SALLY - Wilson Pickett

MY FAVORITE MISTAKE - Sheryl Crow

MY GIRL - The Temptations

NATURAL WOMAN - Aretha Franklin

OLD TIME ROCK & ROLL - Bob Segar

ONE LOVE - Bob Marley

ONE WAY TICKET - Leann Rimes

OOH, BABY BABY - Linda Ronstadt / Smokey Robinson


PENCIL THIN MOUSTACHE - Jimmy Buffett
PINK CADILLAC - Aretha Franklin
PINK HOUSES - John Mellencamp
PIRATE LOOKS AT 40 - Jimmy Buffett
PLAY THAT FUNKY MUSIC - Wild Cherry
PRETTY WOMAN - Roy Orbison / Van Halen

PRIDE AND JOY - Stevie Ray Vaughn




RED HOUSE - Jimi Hendrix

ROADHOUSE BLUES - The Doors

ROLLING IN THE DEEP - Adele

ROLL WITH IT

SENTIMENTAL REASONS - Linda Ronstadt
SHAKE RATTLE AND ROLL - Bill Haley and the Comets
SHOTGUN - Jr. Walker and the All Stars

SHOUT - The Isley Brothers

SINCE YOU'VE BEEN GONE - Kelly Clarkson

SLOOP JOHN B - The Beach Boys
SMOOTH OPERATOR - Sade

SOME BEACH - Blake Shelton
SOME KIND OF WONDERFUL - Grand Funk Railroad

SOMETHING - The Beatles

SOUL MAN - Sam and Dave / Blues Brothers

SPOOKY - Classic IV
STEAMROLLER BLUES - James Taylor


STRAWBERRY WINE

STUCK ON YOU - Elvis Presley

SUGAR SUGAR - The Archies

SUMMER - Kid Rock

SUMMERTIME - George Gershwin

SWEET CAROLINE - Neil Diamond

SWEET HOME ALABAMA - Lynrd Skynrd

SWEET HOME CHICAGO - The Blues Brothers

TAKE ME TO THE RIVER - Eva Cassidy

TIME AFTER TIME

THAT DON'T IMPRESS ME MUCH - Shania Twain
THAT'S ALL RIGHT MAMA - Elvis Presley


THE LETTER - JOE COCKER

THE TWIST

THE WAY YOU DO THE THINGS YOU DO - Temptations

THE WANDERER - Dion and the Belmonts

THE WAY

THE WEIGHT - The Band

TOES - Zac Brown

TWIST AND SHOUT - The Beatles

TWO TICKETS TO PARADISE - Eddie Money


UNCHAINED MELODY - The Righteous Brothers
UNDER THE BOARDWALK - The Drifters

UNFORGETTABLE - Nat & Natalie Cole

VOLCANO - Jimmy Buffett




WALKIN IN MEMPHIS - Marc Cohn

WALKING ON SUNSHINE

WE ARE FAMILY

WHAT I LIKE ABOUT YOU - The Romantics

WHEN MAN LOVES A WOMAN - Wilson Pickett

WHEN THE SUN GOES DOWN - Kenny Chesney
WHEN WILL I BE LOVED - Linda Rondstadt

WHEN YOU SAY NOTHING AT ALL - Alison Krauss

WILD NIGHTS

WIPEOUT - The Safaris
WONDERFUL TONIGHT - Eric Clapton

WONDERFUL WORLD - Louie Armstrong

WOOLY BULLY - Sam the Sham & the Pharaohs

YOU ARE SO BEAUTIFUL - Joe Cocker

YOU MAY BE RIGHT - Billy Joel
YOU REALLY GOT ME - The Kinks / Van Halen

YOUR MOMMA DON'T DANCE - Loggins & Messina

YOU'RE 16 - Johnny Burnette / Ringo Starr
YOU'RE STILL THE ONE - Orleans

Some popular Standards: Polka's? No Problem!

April in Paris

Autumn Leaves Italian? How about the Tarantella?

Blue Bossa

Days of wine and roses No Problem!

Georgia

Girl from Ipanema

Mack the knife

Masquerade

Misty

Night and day

New York, New York

Satin Doll

Take the A-train
You are the sunshine of my life

Wave

Break Songs - Just like a DJ!

Get Low - Lil Jon & Eastside Boyz
Just Dance - Lady Gaga
Yeah - Usher
Smile - Uncle Kracker
So What - Pink
Your Love is my Drug - Kesha
Hey Ya - Outkast
Hips Don't Lie - Shakira
Please Don't Stop The Music - Rihanna
Sweetest Thing - U2
Hey Soul Sister - Train
We Like To Party - VengaBoys
Sexy Back, & Rock Your Body - Justin Timberlake
Evacuate The Dancefloor, Everytime We Touch, & Miracle - Cascada
Motown Philly - Boyz 2 men
Single Ladies - Beyonce

... and LOTS more!



*Jimmy Buffet Show Includes:

Boats To Build

Door #3

Grapefruit-Juicyfruit

We Are The People Our Parents Warned Us About

Stars On The Water

Cheeseburger In Paradise Volcano

Come Monday Some Beach

Pencil Thin Mustache Toes

Changes In Latitude Last Mango In Paris

A Trip Around The Sun MargaritaVille

Brown Eyed Girl No Shirt, No Shoes, No Problem

A Pirate Looks At 40 Son of a Sailor

Fins It's 5 O'Clock Somewhere

Conky Tonkin' Boat Drinks


Music For Money Livingston Saturday Night


Havana Day Dreamin' Back To The Island


Nautical Wheelers Another Saturday Night
Ragtop Day One Particular Harbour


And other trop rock songs like...



It's Five O'clock Somewhere
Toes
Pontoon
No Shirt, No Shoes, No Problem
Brown Eyed Girl
And MORE........