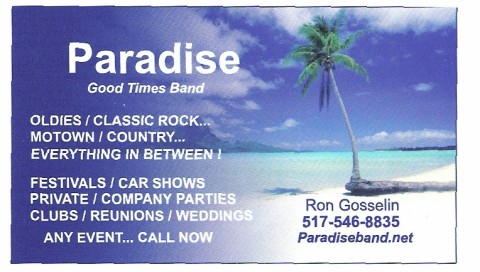 For information to book the band, and/or to receive periodic email updates as to where we will be playing, please fill out the form below and click "submit information." Thanks for visiting! Like us on Facebook @ https://www.facebook.com/Paradise-Band-76126666563/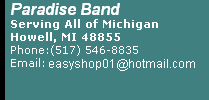 NOTICE - PLEASE CALL OR CLICK ON THE ABOVE e-mail LINK TO SEND INQUIRIES. AUTO RESPOND BELOW IS NOT ACTIVE AT THIS TIME. IT IS BEING UPDATED.
THANK YOU
Thanks for contacting us.